Tuesday, September 5, 2017
We installed a number of tripping hazards or as they're commonly called, post footings for the deck. Our updated deck design calls for some additions beyond the original deck and those will need footings. The largest addition will be a 13ft. x 13ft. step down area off the main corner. We're also extending out part of the deck to make room for a small fire pit and adding a walkway between the main deck and the back door. Most of the new footings are located where they can easily trip someone up, hence the tripping hazards.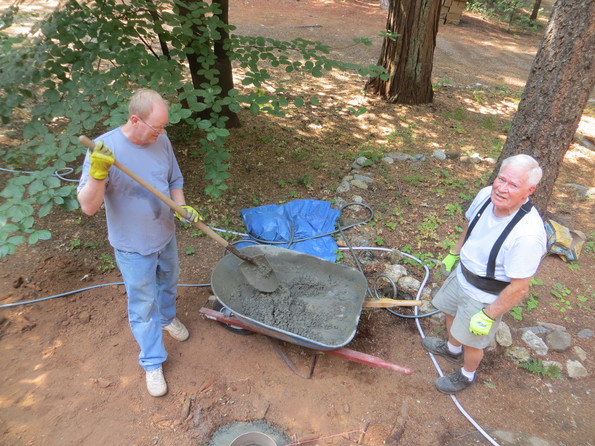 Digging the holes, mixing the cement, and poring the footings took about a day and half. We used 34 bags of cement. And just because, we did this on what was probably the hottest weekend of the year.
We also spent a bit more time on the utility room, getting closer to finishing it off. We installed all the baseboard (but still need to sand down filler and touch up the paint). Genny painted the both the inside and outside of the door. This is the first door to get painted on the outside. With the new stain, the white primer doors stand out and not in a good way. The Oakmoss green is a big improvement.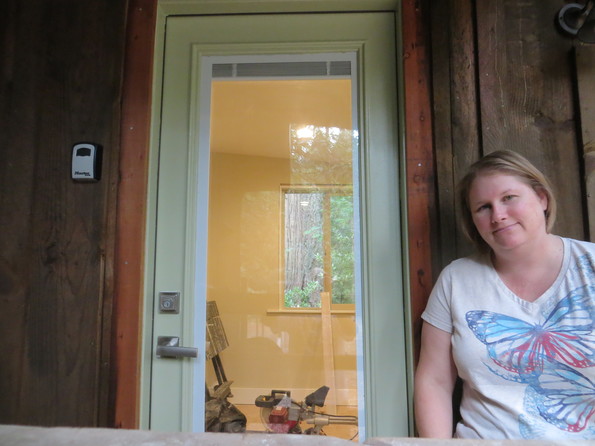 With the utility room baseboard installed, we used some of the leftover to complete the baseboard in the downstairs dog cubby and the upstairs closet. The only trim left to install is the utility room window casing.
With the inside nearly complete, we're turning out attention to the deck. While the deck should be the last project, it's going to take a while to complete.
Todo list
Utility Room
Fix ant infested ceiling joist
Get roof fixed/replaced
Replace electrical boxes
Add recessed lighting
Figure out washing machine drain
Replace dryer vent
Frame new closet
Seal up the room
New insulation
New drywall
Texture drywall
Paint walls and ceiling
Prep for tile floor
Tile floor
Grout floor
Window and door trim
Base boards
Install closet door
Install cabinetry