Our Cars!
Genny says about her Miata...
At 16 years old and the ink on my driver's license barely dry, I promised myself that I'd get a convertible before age 30. I managed to do it with a few years to spare and here's the proof: my 1993 Miata which I've named Red Rover. Purchased December 24, 1997 after a year of research, the car had only 36,000 miles and had been carefully driven by a doctor who needed to unload one of his five cars due to divorce. Lucky me!
I joined the Sacramento Area Miata Owners Assn. (SAMOA) in early 1998 and served as club Secretary in 1999 and 2000. I also helped various people purchase Miatas, including my parents and two friends, Staci and Jaime. Little did I know that this car would change my life to such a great extent! In May 2000, I met a new club member driving a silver '92. That man later became my husband!
Bob says about his Miata...
My new toy is a nice 1992 Silverstone Miata. I purchased it after getting the bug to have a small convertible (mid life crisis?). So far it's been a blast to drive.
It was mostly luck to find this particular car, it has almost everything I wanted and is in exceptionally good shape. It had under 38,000 miles on it when I bought it. The car also brought some good luck with it. After joining the local Miata club I soon met the love of my life!
Bob says about his '71 Buick...
How long does it take to restore a car? In this case, years! At the current rate of restoration the car ought to be done sometime in 2022.
Our latest ride...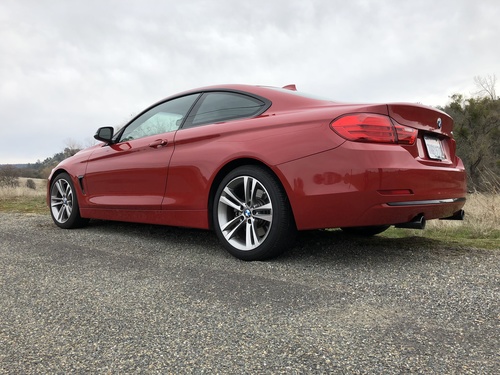 Out latest ride is a 2015 BMW 435i Coupe.